We know you've probably heard it many times before; "our people are our most important asset". Bottom line for ABG – we would not be where we are today if not for the professionals who have dedicated their time creating and maintaining an organization that they are proud of and with whom they would conduct business if they were in your position.
Michael G. Pettey
President and CEO
With more than 50 years of experience in pension design and administration, Michael G. Pettey is a trusted and sought-out peer in the retirement industry. His role and reputation aren't due solely to his background and experience; trustworthiness, joy in doing one's work, and care for the retirement community are qualities he upholds both as an individual and as the leader of ABG. When asked about trustworthiness and its importance, he quotes Ray Lewis: "I like to see honesty out of people. People who are trustworthy. I like to see people who are involved with the Lord." Michael is a graduate of the University of Texas at Arlington with a degree in finance and math. He participates with a number of organizations within the retirement industry; he is a Fellow of the International Society of Employee Benefit Specialists, a member of the International Society of Certified Employee Benefit Specialists and American Society of Pension Actuaries, and past president of Retirement Administration Designers of America. He received his certification to practice before the Internal Revenue Service (IRS) in 2002 and is a Certified Employee Benefit Specialist. When Michael isn't at ABG, he can be found working with his church and other Christian organizations and spending time with his grandkids.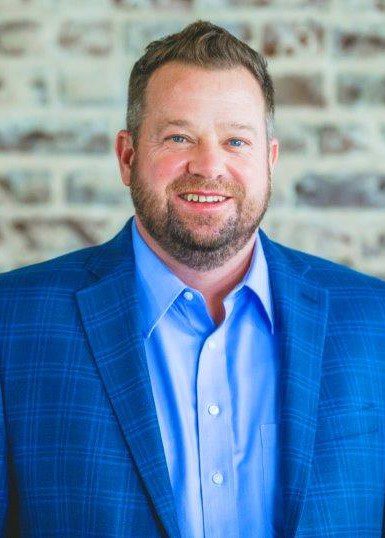 Parrish Pettey finds great reward working within the retirement industry. He enjoys helping clients prepare for the future and seeing the look of understanding that crosses their faces as he instructs them in the importance of saving. Because of his desire to help his clients, he aids new ones in setting up retirement plans and manages existing clients' plans. He also provides overall plan management in regard to ABG's business growth initiatives and business relationships and sets the strategy and business direction for cultivating Defined Benefit, Defined Contribution, and Non-Qualified Plans. Parrish has more than ten years of experience in the retirement industry with a focus on sales and consulting services. He has his BA in marketing from Texas Tech University, a background he uses when addressing ABG's external sales and marketing strategies and internal communications within and for the sales and operations teams. He also is a member of RADA and serves on a number of advisory boards and councils. Parrish believes in leading a humble, honest, and trustworthy life – qualities he expresses whenever he speaks of his desire to help people through his work at ABG and of his free time. When he isn't at ABG, he can be found spending time with his wife or helping their seven-year-old daughter with her reading homework. If he isn't at home or ABG, he's at one of the many golf courses in the area; he is an avid golfer who takes advantage of the long golfing season in Houston. He volunteers with his church regularly.
Rick Bruce
Executive Vice President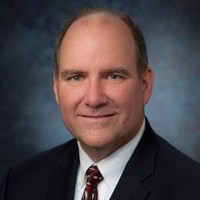 Rick was blessed by the happy accident of finding the retirement industry when he graduated from the University of Texas at Austin with a BBA in Finance. He found it to be such an important and dynamic industry he is still hooked more than 30 years later. He is a fierce advocate of the retirement industry and a firm believer in education. Rick maintains his Qualified Pension Administrator (QPA) and Certified Pension Consultant (CPC) designations with the American Society of Pension Professionals and Actuaries as well as his Chartered Retired Plans Specialist (CRPS) designation with FINRA. As a former Accredited Investment Fiduciary Auditor and former owner of his own TPA shop, he has a passion for getting things right – right for the Employer and right for the Participant. He knows that most plans fail due to poor plan design or employee education. Rick works at Alliance Benefit Group managing the sales team and working with the management team on a strategic basis to meet the ever-changing regulatory and legislative requirements. Rick has worked for a mutual fund company and two recordkeepers, so he knows all sides of the business.
He loves all sports and considers himself to be a college football junkie; He has a passion for music and sings in the choir at his church, where one of his sons is the choir director; and he serves as the Community Lay Director for the Houston North Emmaus Community, which works with churches all across northern Houston helping them grow in discipleship. Lastly, Rick swears that David Eudoxie is wrong – "Killen's is the best BBQ."
David Eudoxie
Director of Operations and Compliance
David Eudoxie has been with ABG for ten years. He not only performs regulatory compliance testing and plan consulting but also helps clients with IRS and DOL audits of their retirement plans. He has worked in the pension industry since graduating from the University of Houston with a BBA in accounting and has over 15 years of experience in retirement plan administration with a focus on 401 (k), 457, profit sharing, defined benefits, and employee stock ownership plans and more than 12 years experience in providing pension consultation to clients with qualified and non-qualified plans. He holds Qualified 401K Plan Administrator (QKA) and Qualified Pension Administrator (QPA) designations from the American Society of Pension Professionals and Actuaries (ASPPA) and is a member of the society. He also holds an Enrolled Retirement Plan Agent (ERPA) designation from the IRS. David's work is guided by three principles: honesty, integrity, and a commitment to completing his work in a timely manner. He believes he should use his time well so that his clients can make the most of their time, too. His beliefs show in his dedication to his clients and his work; he says, "I like serving our clients. I like working with the decision makers and helping them achieve their objectives when it comes to benefits for themselves and their employees." When David isn't at ABG, he can be found spending time with his family, tending to his lawn and attempting to play the part of mechanic to the family vehicles, and volunteering at his church's food drives and outreach programs. If pressured, he'll say Rudy's is the best barbecue restaurant in Houston but will recommend El Tiempo Mexican Restaurant in the same breath. He says it is "hands-down the best Mexican restaurant in Texas not just Houston." David also is an avid supporter of the Texans, Rockets, and Astros and has been a fan of all Houston sports teams since the Oilers' "Luv Ya Blue" movement.